Award Winning Lead Generation Software Systems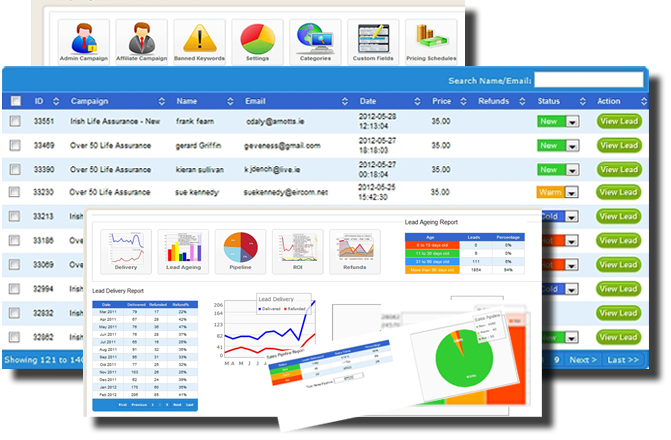 Lead Generation & Lead Distribution - on Autopilot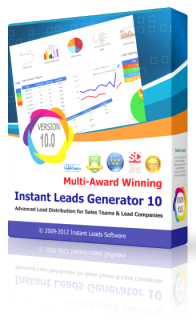 Instant Leads Generator 10 is ideal for all businesses with a sales team and also companies that distribute and sell leads.
It is also ideal for call centers and can accept leads from any source and distribute leads in real time or through the cherry picker system.
A wide variety of automated delivery options:
Delivery Filters
Email Delivery
Back Office
HTTP Posts (both receive and deliver)
Ping-Post
Round-Robin
Ping Tree Bidding
Cherry Picking
This is a low cost, yet highly flexible package. The perfect system for lead companies and all businesses with a sales team.
We are so proud of our new system that we have built a completely new website dedicated to it.
Click the button below to visit the new site to find out more.


Instant Leads Generator 10
Generate All Lead Types

Lead Distribution System

Generate & Distribute Live & Aged Leads

Import & Distribute Leads in Bulk

Recruit Affiliates to Generate Leads

Automatically Generate Lead Capture Forms

Deliver Leads Automatically in Real Time

Built-in Email Autoresponders

Lead Filters - the Right People Always Get the Right Leads

Lead Distribution by Email, Back-Office & HTTP Post

Sells Leads Instantly

Deliver Leads Automatically in Real Time

Built-in Email Autoresponders

Lead Filters - the Right People Always Get the Right Leads

Lead Distribution by Email, Back-Office & HTTP Post

Sells & Distributes Live & Aged Leads on Autopilot

Unique Lead Cherry Picker System

Create Multiple Price Schedules

Change Lead Prices as They Age

Price Leads Based on Data Entered
Why choose Instant Leads Generator?
With our Lead Generation Software you can quickly automate 100% of your lead capturing, processing, filtering, delivery, and even lead selling.
This means you can focus your efforts on lead marketing while our software automatically manages your entire leads sales business.
Instant Leads Generator can handle every lead type imaginable; for example mortgage leads, biz-op leads, health leads, diet leads etc. Our software can generate, distribute and sell every type of lead you wish.

Being web based our all in one lead generation / lead distribution / lead selling software solution allows your users to respond more effectively, provide fast automated responses to unique pre-qualified prospects, and measure results using real-time data.
Create your own unique pricing systems for each and every lead campaign, so that you can sell your leads at a variety of prices based on what answers the lead actually selects. (businesses that distribute leads to a sales team, don't need to charge any price at all).
Each of your users can see every campaign available to them, and can receive leads with the exact targeted specifications with our unique exact match lead delivery system For example, if they only want leads that are from certain states, and who have said yes to certain questions, then that is exactly what they get. Not only that; the built in email marketing system automatically introduces your sales people/buyers to the leads they receive, and in real time.

Whether you're an established leads company, a business with a sales team of any size, or if you simply wish to get in on the ground floor of one of the few web industries left where demand far exceeds supply; then our low cost lead generation software may be exactly what you need.

Generate Unlimited Leads in Real Time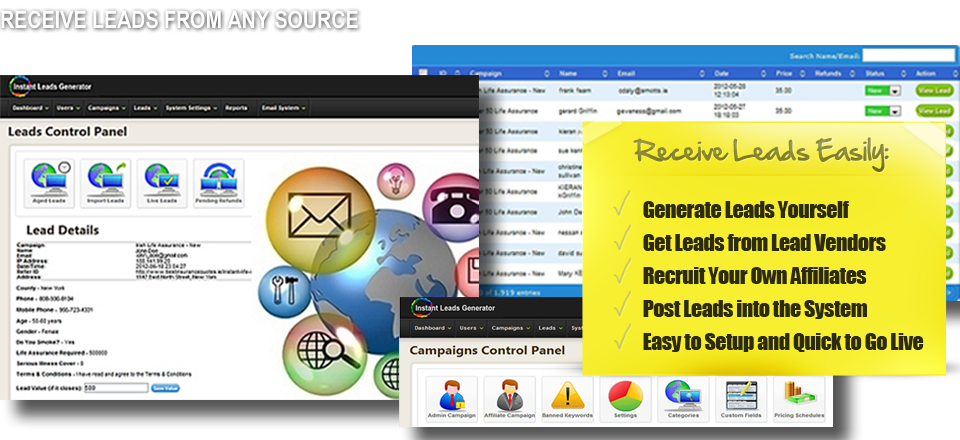 Automatically Generate Sales Leads

Our lead generation software allows you to create unlimited campaigns, each with its own unique set of variables, and targeted to your specific requirements. Regardless of what industry you wish to generate lead for; Instant Leads Generator software has been designed to allow almost unlimited variables, and is easy to use.

Inbuilt Lead Matching System

When creating lead campaigns, you can select both standard fields (name, email, address, phone, etc.) as well as an unlimited amount of additional fields. Not only that, with a simple click of the mouse you can control which fields become a filter.

Exact Match Filters allow your lead recipients to select the sort of leads they want to receive, based on the data that leads enter in the lead generation forms.

For example a lead buyer may want only leads that have an income above $100,000, are aged 25-30 and who have more than 3 cats. This feature is limited only by your imagination, allowing you to deliver the exact leads your sales team/buyers require!

Generate Live or Import Leads

You can generate leads live from websites through an unlimited number of campaigns, or simply import a pre purchased list, and deliver them as though they were actually generated live.

You can also sell leads through the built-in cherry picker system, allowing your customers to pick and choose their leads. You can even automatically change the price of leads over time as they age, or reduce them after each time they are sold.

Features Include:
Built -in Affiliate System - create campaigns and assign to affiliates, who can generate leads for you, or do it all yourself

Time Zones - set the time zone for your entire system

Customize Automated Emails - for lead recipients and leads

Easy Installation - on most modern servers

No Monthly Fees - huge savings

Easy to Learn - built-in help system and video tutorials

Customizable User Interface - create you own unique branded look and feel

Unlimited Campaigns & Lead Types - generate and distribute leads in as many niches as you like

Live and Imported Leads - generate live leads on websites, import leads from CSV files, or even receive leads by http post from other lead companies and sell them instantly (or through the cherry picker)!

Multiple Modes of Lead Delivery - deliver leads by email, through the back office, by HTTP Post, even by SMS (using an email to SMS service)

Flexible Lead Delivery - distribute leads exclusively or multiple times, and on the days and times you specify for each recipient

Flexible Lead Pricing - dozens of ways to price leads. You can even deliver then at no cost to your own sales team

Reporting & Lead Exports - get up to date information on all your clients and lead sales, and export leads from any campaign to a csv file

Lead Refunds - allows your buyers to return leads to admin for refund. Approving or denying a refund only takes a moment

Cherry Picker System - you can sell leads live or through the cherry picker system (or both!). Enables you to sell leads that are aged

Multiple Funding Methods - lead buyers can fund their accounts by PayPal, credit card, wire, or cash

Ping Tree Bidding System - as well as round robin delivery, you can also activate the bidding system where buyers bid against each other, for even greater profits!

Exact Match Zip Codes - lead buyers can enter a list of zip codes and only get leads from those zip codes. Supports both digits and numbers or both (like UK post codes)
and many more...

Thank you for everything you have done, your help with everything has been great. After I have watched all the training videos and get this rolling we will talk about customizing some of the programming and adding some features.

You guys really are awesome and if you need any type of testimonials or references please feel free to utilize me.

Thank you,


Jason Palmer
BestLeadShop.com
Distribute or Sell Live and Aged Leads on Autopilot

Automatically Sell Leads

Our Lead Selling Software is the most innovative, and truly automated lead selling system available. At your disposal are many interconnected selling features to allow both you and your customer's complete control in both lead sales and purchasing. Instant Leads has revolutionized the sale of both live and imported leads.

Live Lead Sales

Design and customize each lead campaign to sell your live leads instantly at set prices, or set minimum and maximum prices based on the value of the lead data itself.
Create Intelligent Lead Capture Pages

Now you can create just one lead capture page and deliver the right leads to your customers, even though they are from completely different industries. Here's an example: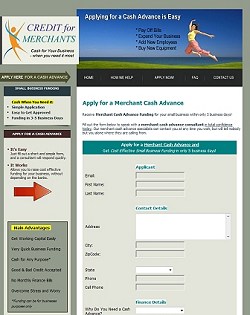 One of our clients sells contractor leads, allowing people to request quotes from trades people all over the US. Our system analyses the captured lead so that people wanting a plumber in Austin, Texas are only delivered to plumbers in their local area. Better still, since plumbers pay a higher price for leads than say a lawn mowing service, the lead is automatically sold at a higher rate.
But that's not all; the plumber may only be needed for a simple task like changing washers in taps/faucets. On the other hand they may be required to completely install an entire new home build.
Again the software can automatically recognize the difference in lead value, and increase the lead cost dramatically for the installation of a new build. This is just one example of how you can set up a campaign.
No matter what type of leads you sell, you can create campaigns to deliver the exact types of leads your clients want, and at the price they are worth, all from just a single lead capture page.
Of course, you are not just limited to a single campaign or lead capture form; the system will allow you to set up as many lead campaign types and lead capture forms as you wish!

Import Leads as if they were Live Real Time Leads

To meet the growing demand of you customers, you can use our 'import as live' feature to import a pre purchased list and deliver them as if they were live. Which is perfect for those who get daily delivered lists that need to be divided up and delivered to customers.

Sell Aged Leads
Not everyone has the ability to generate enough leads to meet the growing demand of their customers. However, with our aged lead selling feature you can simply import a pre purchased list, and using state of the art pricing schedules you can allow users to search for leads and purchase the leads that match their specific criteria.
Better still, our unique pricing system allows you to take either live or imported leads, and sell them at a discount as they age, and as they are sold multiple times. For example you can set a price schedule like this.
Normal Cost per Lead: $20

Price reduces by $5 every 7 days.

Price also reduces by 20% each time it is sold.

Plus if user searches for leads in specific state then the cost increase by 50%.
Therefore, using the example given above; a lead that was originally sold for $20, but is now 1 week old and has been sold once already (so on its 2nd sale) is being sold via searching for lead in a specific state; in this case the price changes to $12. (20 - 5 - 3 = $12 + 50% = $18).
Again this is limited only by your imagination, since each lead campaign can sell leads as live, then over time resell those same leads at a fair price based on unlimited factors.

Ratio Based Sales

Set individual ratios for every customer on your system. Ratio control has endless uses limited only by your imagination. At the most basic settings you could set the purchase and sell prices for each customer. The lead ratio is the mark-up charged to your customers.

For Example - let's say your system has 4 Customers and you sell just one type of leads at $10 each. You can easily set the system so that...

Customer 1 has a ratio of 1.0 so would be charged $10.00 Customer 2 has a ratio of 1.5 so would be charged $15.00 Customer 3 has a ratio of 2.0 so would be charged $20.00
Customer 4 has a ratio of 0.5 so would be charged $5.00
This is just one of a virtually unlimited number of ratio based sales you can use. Most Instant Leads Generator owners use this feature to sell based on account funding. So for example if someone pays $100.00 a month in subscriptions they would pay more for the same leads compared to a larger monthly subscriber paying $1000.00 who would get the same leads but at a discount.


Fast 100% Automated Lead Distribution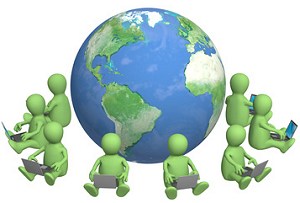 Automatically Distribute Mortgage Leads in Real Time

Deliver the right leads to the right recipients the moment the leads clicks submit. Instantly our software reviews the leads, and send the data to waiting users.


Personalized WYSIWYG HTML Auto Responder

When a lead clicks submit they are HOT, and with our software they will never cool off. This is because an automated email is sent from the lead recipient's email address introducing themselves to the lead.
This automated email is fully customizable by your users in a full HTML editor. They can personalize the message to include the lead's first name, as well as many other custom data fields.
Each lead receives this email response from the recipient of the lead immediately, so leads know exactly who will be calling them. This allows buyers and sales people to introduce themselves right away.
Each time a lead is generated, the recipient of the lead will also receive an email or SMS from the system, alerting them about the new lead. This email can also include full details of the lead itself, and is fully customizable. Your users will never miss a lead again!


Instant Leads is the most comprehensive sales lead software solution available. It's not just a Sales Lead Distribution Tool or Sales Lead Management System, it's a complete lead selling system that enables you to run your lead generation, lead filtering, and lead distribution on complete autopilot.
CLICK HERE to see even more features
Dozens of Awards for Software Excellence
Instant Leads Generator is award wining software. Awards received include the following: